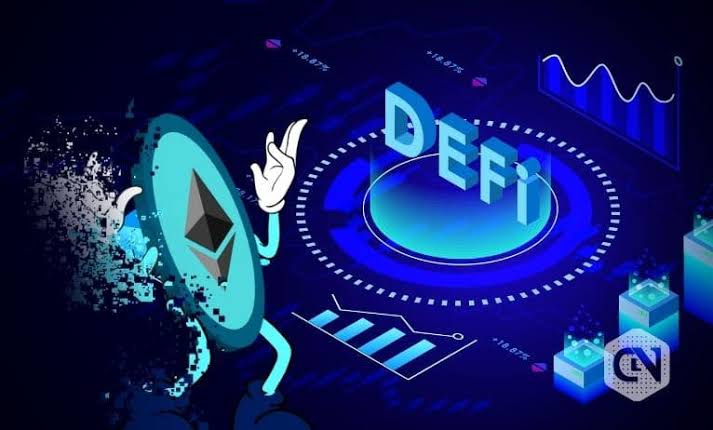 When we talk about decentralized finance, or DeFi for short, one name often stands out prominently – Ethereum. This blockchain platform has become synonymous with the DeFi movement. But just how significant is Ethereum's presence in the world of decentralized finance? In this blog post, we'll delve into the numbers and statistics to answer the burning question: What percentage of DeFi is Ethereum?
Understanding DeFi
Before we dive into Ethereum's share of the DeFi pie, let's briefly recap what DeFi is all about. DeFi represents a groundbreaking shift in the world of finance, where traditional intermediaries like banks are replaced with smart contracts and decentralized applications (DApps) built on blockchain platforms. These DApps provide various financial services, such as lending, borrowing, trading, and earning interest, all while cutting out the middleman.
Ethereum: The DeFi Pioneer
Ethereum, created by Vitalik Buterin in 2015, was the first blockchain platform to introduce smart contract functionality. This innovation paved the way for the DeFi ecosystem we know today. Ethereum's robust and versatile smart contract capabilities make it the preferred choice for developers looking to build DeFi projects.
The Dominance of Ethereum in DeFi
Now, let's get to the heart of the matter: What percentage of DeFi is Ethereum?
As of my last knowledge update in September 2021, Ethereum dominated the DeFi space with a market share of approximately 70-80%. It was the primary blockchain platform hosting a majority of DeFi projects, including decentralized exchanges like Uniswap, lending protocols like Aave, and yield farming platforms like Compound.
Ethereum's dominance in DeFi can be attributed to several key factors:
First-Mover Advantage
Ethereum was the first blockchain to offer smart contract functionality, giving it a significant head start in the DeFi race.
Developer Community
Ethereum boasts a large and active developer community, continually innovating and creating new DeFi solutions.
Liquidity
The Ethereum blockchain has deep liquidity, making it an ideal choice for DeFi projects seeking to attract users and liquidity providers.
Interoperability
Many DeFi projects are built to be interoperable with Ethereum, leveraging its network effects.
It's important to note that the DeFi landscape is dynamic, with new blockchain platforms emerging to challenge Ethereum's dominance. However, Ethereum's strong position as of 2021 suggests that it will likely remain a significant player in the DeFi ecosystem for the foreseeable future.
Conclusion
Ethereum plays a pivotal role in the world of decentralized finance, with a substantial percentage of DeFi projects choosing to build on its platform. While the specific percentage may evolve over time, Ethereum's first-mover advantage, developer community, and liquidity ensure its continued prominence in the DeFi space. Keep an eye on this ever-evolving sector, as the DeFi landscape continues to shift and grow.